For the most part, I dress incredibly boring.
I'd say 280/365 days a year I wear the same (type of) blue chino trousers, and will rotate a few basic T-shirts/ jumpers depending on the season. Which in Kenya, ranges from bit chilly – quite hot – pretty hot.
When it comes to shoes, I was very much the same, basically something comfortable (yet undistinctive).
This changed when I met Julius.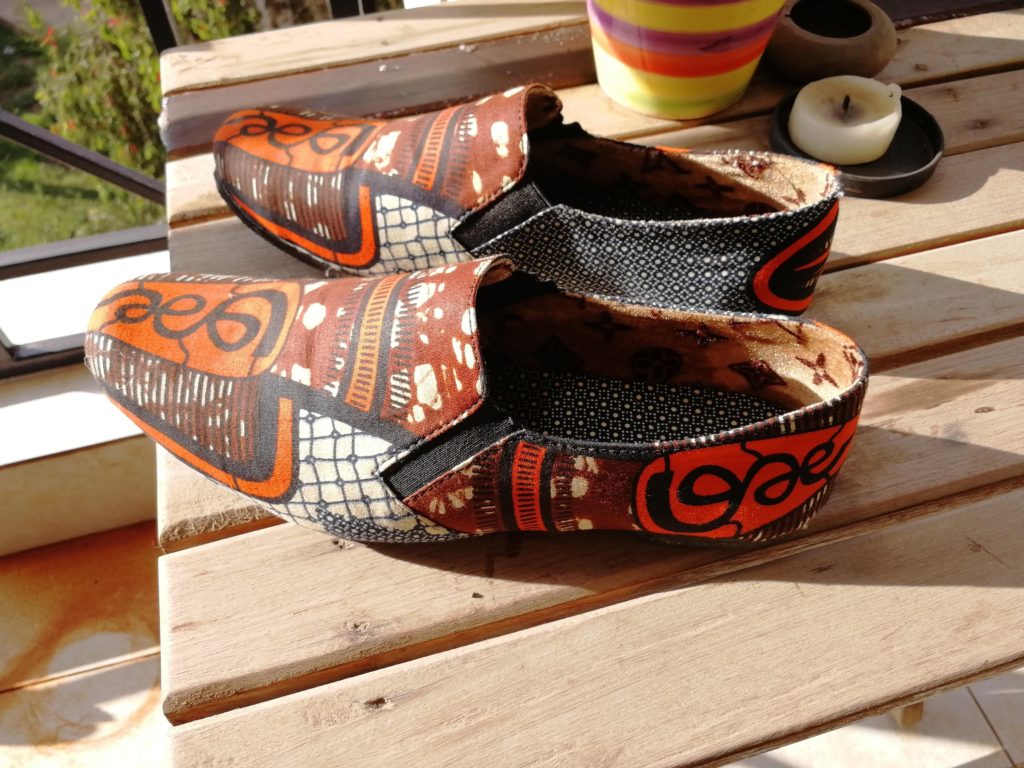 Julius the shoe-maker
Kibera is the main informal settlement in Nairobi (I don't know if it's PC to say "slum" any more). There are estimates of about a million of people residing in 2.5 square kilometres (including my cleaning lady).
It's a pretty bustling place with lots of little shops, restaurants and light industry.
Tucked around one of the back streets opposite a "Milk ATM" (what it sounds like) is the cobbler shop of Julius.
He grew up in Kibera, and makes high quality shoes from recycled material. As the business is growing he's employing more and more people from the local community to hand-make his distinctive African-print shoes.
How we met
The Somo Project is an organisation that nurtures entrepreneurs in informal settlements, giving them a space to work, some small investments, and advice on growing their business.
Recently I've become one of the advisers, giving feedback to the latest cohort of entrepreneurs on the pitches of their businesses.
Julius was part of the programme a couple of years ago and myself and some friends have recently been helping him with formalising some aspects of the business to increase its capacity.
The business growing
Julius' story has a number of compelling factors.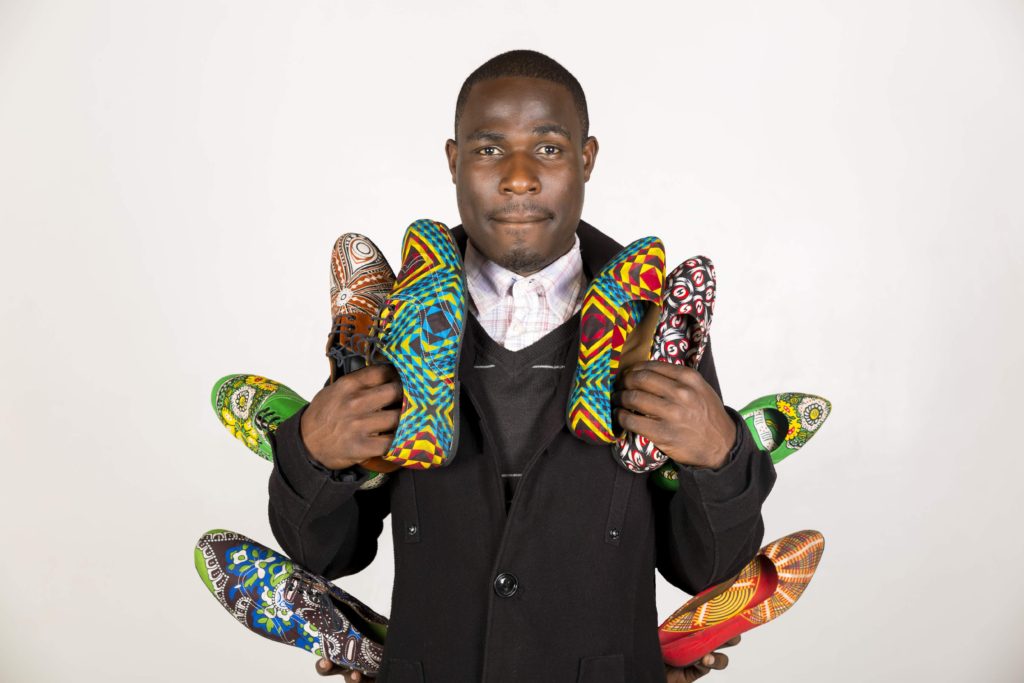 First, he's a really genuine guy who cares about his local community. Every new pair of shoes that can be made means more people in Kibera can be put employed in productive ways, rather than dwelling in a drug habit which is often the case with no other opportunities about.
Second, it's a great mechanism for the transfer of wealth. i.e. from people who would like to pay ~$40 for a pair of shoes to those wanting to work. A number of other social enterprises have the latter aspect, but are also trying to generate demand from people without much disposable income. This makes it very difficult to get revenue in the business (and hence flowing through a low-income community), however Julius doesn't face this.
Third, the product is great. Everyone I know who owns a pair genuinely feels joy when they're walking around in them.
You can read more about Julius' story here.
Shoes for sale?
The business is professionalising as we put in a few more formal structures around the core of Julius and his peers continuing to make really fantastic shoes.
One of these things will be setting up a few online "shopfronts" (e.g. Etsy) for Julius.
In the meantime, if you are interested in:
buying a pair for yourself
buying several for unique presents
finding boutique shops where these could sell
then let me know and we'll make it happen.
Any time (international) markets can be created in low-income areas it's a pretty knock-out argument for development.
But just as importantly, it means more people can flair up their shoes and have a nice story to go with it.